Pretty Woman
15 February 2018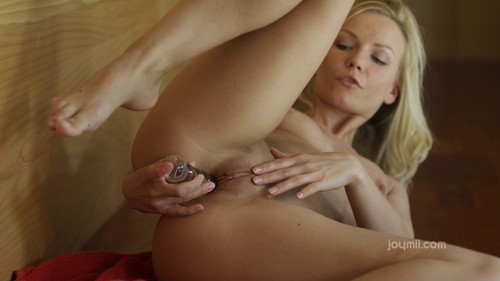 Time: 00:09:02 | Size: 494 MB | Format: MP4 | Resolution: 1920x1080
Tags: Solo, Masturbation, Toys
Cast: Junia

Pretty Woman Junia enters the room with her spunky short blonde hair. She's fully naked, sitting on the floor, and looks directly out at you. She moves her body to give you a better angle as she rubs and opens herself. You can see that Junia wants a lot, knows what she wants, and give herself what she wants. She stands up and leaves the room for a second to return with a clear dildo that she sensuously runs over her body. She leans back so she's now lying on the floor, with her open legs directly facing you. And she really gets going, in and out, around and down - in all the desirable directions.



Screenshot(s):




Download Link(s):

DepFile: Download file