Super Vibrant
21 February 2018




Time: 00:07:31 | Size: 329 MB | Format: MP4 | Resolution: 1920x1080
Tags: Solo, Masturbation, Big Tits, Toys
Cast: Chrissy Fox

Chrissy's is a super vibrant girl, but she's had a great day so far! Still, she saw our toy and knows one thing that could make her feel even better... our super vibrant toy. She knows her body well and knows when it needs a bit of attention, and what will make it feel a whole lot better. She uses it to make her feel so good. She likes to go slow and start at the top and work her way down. She's in no rush and she knows the slower she can go the more pleasure she will feel. By the time she gets down to her beautiful pussy... all she has to do is touch it gently and the feelings of pleasure wash over her. So you can imagine how wonderful it feels to do more than that... and that's exactly what she does.



Screenshot(s):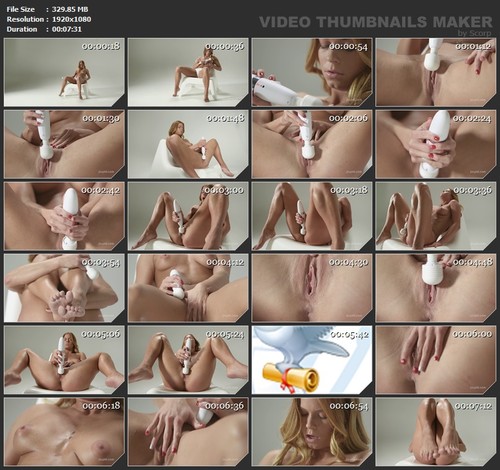 Download Link(s):

DepFile: Download file