Russian
Playing Around
14 February 2018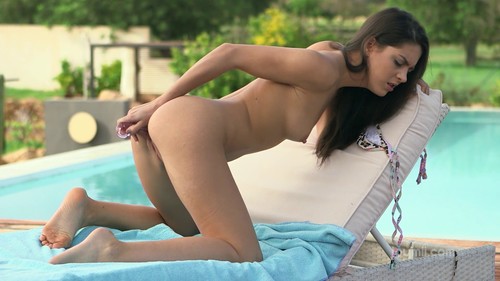 Time: 00:10:24 | Size: 456 MB | Format: MP4 | Resolution: 1920x1080
Tags: Solo, Masturbation, Toys, Teens
Cast: Carolina

Sexy Carolina felt like doing a little sun bathing, and soon realized that she was feeling a bit horny and she decided to satisfy those needs on her own. What else is a girl to do? And after using her fingers to gently caress her beautifully soft, sweet pussy, she realized it would not be enough. Thankfully, she always keeps a toy or two around just in case she feels the urge. Well, the urge is strong today and her toy came in very handy as she wasted no time putting it inside her as she wanted to feel good as soon as possible... and that's just what she felt.
More Articles...